New author: Idlu Lili Regulus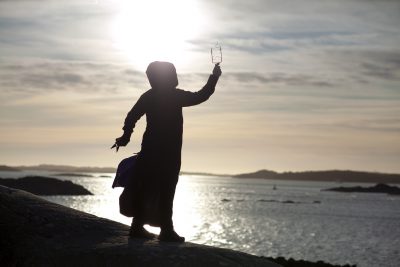 Author Portrait by the Womb of Ama, by Linn Jätze (IG: @linn.jaetze), (c) 2019.
Theion Publishing is glad to welcome Idlu Lili Regulus whose highly acclaimed debut release Hekate the Crossroads' Dark Goddess (Ixaxaar 2019) made a great impact. Idlu Lili Regulus' new work is nothing short of a magnum opus and will engage the highly complex and powerful figure of Lilith.
Idlu Lili Regulus is a European sorcerer, whose deep commitment to the Arte Magical also led to a complementary academic education in Archaeology and History. Especially devoted to the wild and untamed divine feminine, the author's work combines scholarship and intense magical practice to manifest esoteric glyphs emanating from the pregnant darkness of the ever-becoming Other.