Preview: Freemasonry
in Haiti
We are delighted to share the news of another release with you which will be published later this year: An intimate exploration of Haitian Freemasonry in photographic images and text.
For this project, renowned photographer Leah Gordon is joined by Dr. Katherine Smith as editor of a selected collection of texts.
This book will also feature an extensive introduction by Dr. Henrik Bogdan.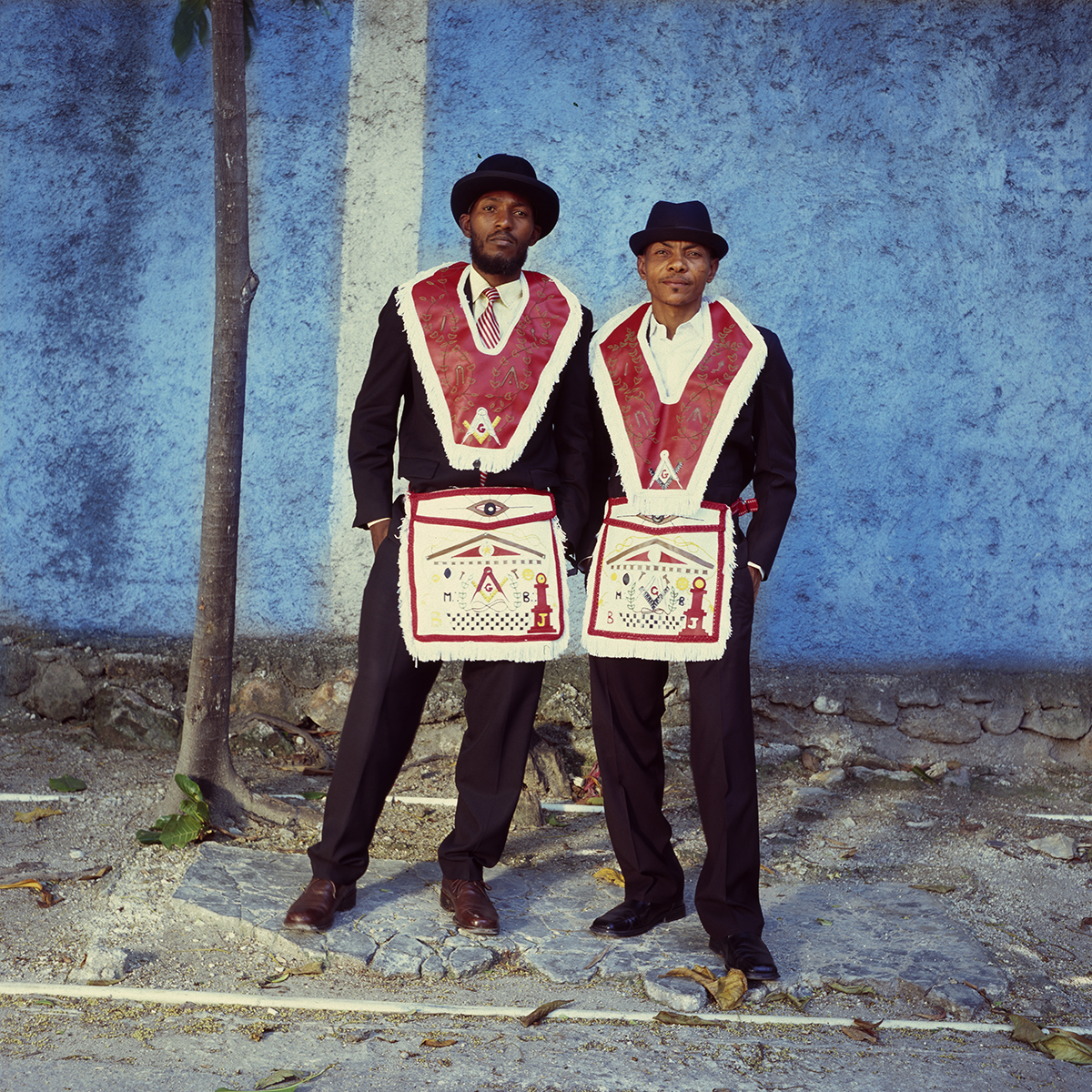 About the Book:
In Haiti, during the colonial era, the Freemasons were one of the few European institutions that attempted to transcend race, religion, and nation. Freemasonry still thrives in contemporary Haiti, and its visual world pervades Haiti's visual culture. Symbols recur throughout these photographs that once tethered a web of ideas that stretched across the Atlantic, encrypting the most precious values of the Enlightenment.
After many years of research and with extensive access to lodges in Port-au-Prince, Miragoane, Jacmel, Marchand Dessalines and Cabaret, Leah Gordon's photography offers a rare glimpse of Haiti's urban middle-class, exemplars of respectability in a world invisible to most foreign observers. Surveying these photographs reveals unexpected couplings: mysticism and civil society; secrecy and spectacle; solemnity and celebration; patriarchy and grace.
This publication aims to visualize the mesh of magic and reason; alchemy and science; trade and metaphysical exchange that has stretched into the 21st century. By focusing on Haiti, this book sheds light on the relationship between colonized peoples and the Enlightenment. It suggests that for some, Freemasonry offered a path to becoming an agent of modernity, rather than its reviled 'other'. This work would be a timely and significant contribution to an understanding of Freemasonry through the lens of the Black Atlantic and appeal to a nascent global interest in the intersections between the Occult and the Enlightenment.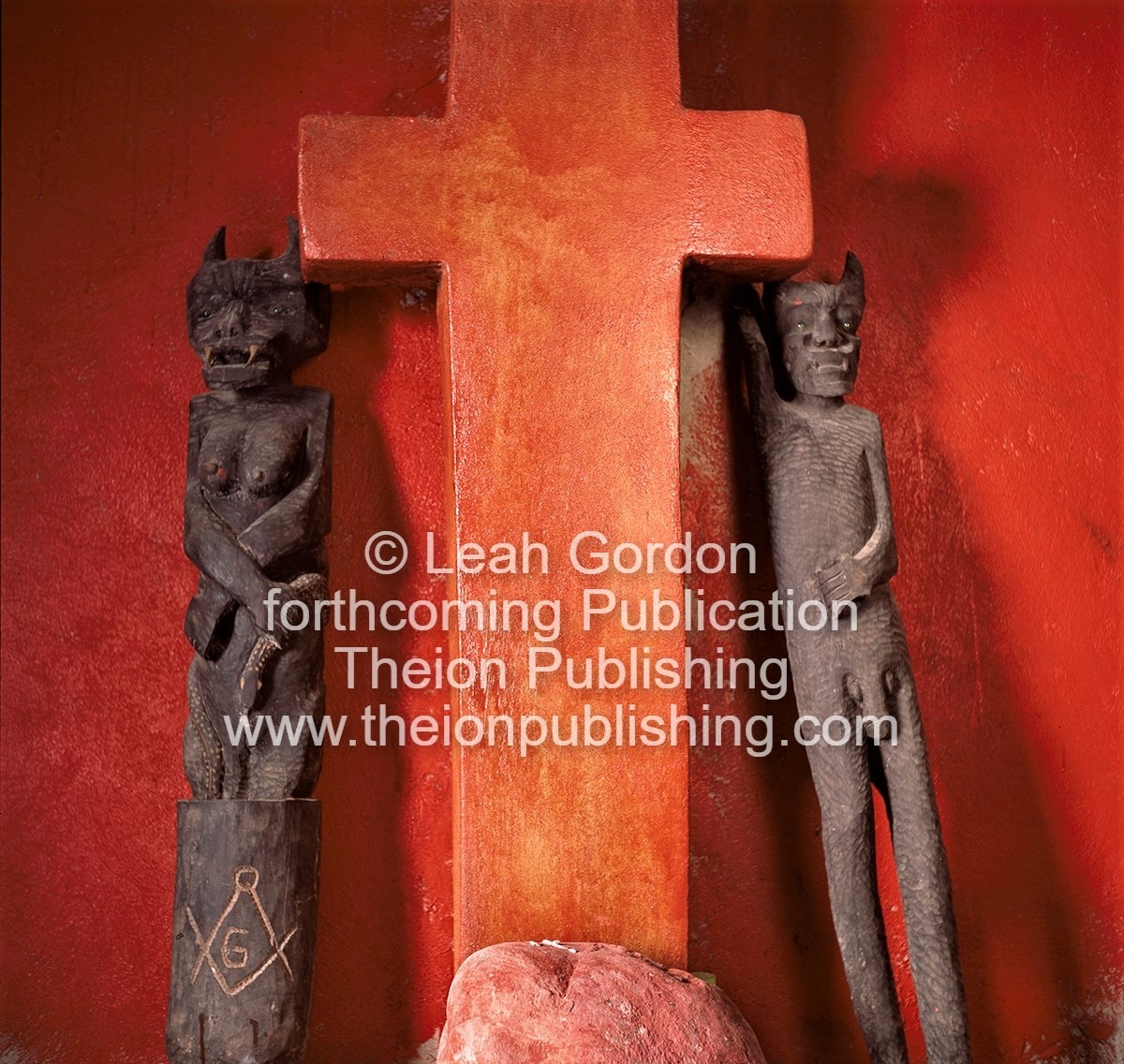 The pairing of both black and white and colour documentary portraiture, imagery of lodge interiors and ritual artefacts, contemporary photographic montages of Masonic tracing boards and constructed studio images, images of plaster columns for sale on the streets in Port-au-Prince and masonic tombs in Port-au-Prince's cemetery, mirrors the fluid binaries between prosaic and sacred, history and contemporaneous, Vodou and Christian, and Magic and Modernity inherent in Freemasonry and the Masonic imaginary in Haiti. Finally, images by Ernest 'le vénérable' Dominique, Haitian artist, intellectual and Freemason, of Solomonic pentacle drawings communicated to him by Genies, will serve as a strong centerpiece to this unique publication.
Alongside Leah Gordon's photography, Katherine Smith edits the text, which features essays by scholars and Freemasons, highlighting Haitian voices. It includes an extended interview with by Ronald Bellevue, a Grandmaster of the Parfaite Sincérité des Coeurs Réunis #4 Orient de Jacmel lodge and esteemed Vodou priest.
---
About Leah Gordon: Leah Gordon (born Ellesmere Port, UK) is a photographer, filmmaker, curator, and writer. In the 1980's she wrote lyrics, sang, and played for a feminist folk punk band. Leah makes work on Modernism and architecture; the slave trade, the enclosures, industrialisation; and grassroots religious, class and folk histories. Gordon's film and photographic work has been exhibited internationally including the Museum of Contemporary Art, Sydney; the Dak'art Biennale; the National Portrait Gallery, UK and the Norton Museum of Art, Florida. Her photography book 'Kanaval' was published by Here Press in 2021. She is the co-director of the Ghetto Biennale in Port-au-Prince, Haiti; was a curator for the Haitian Pavilion at the 54th Venice Biennale; was the co-curator of 'Kafou: Haiti, History & Art' at Nottingham Contemporary, UK; and was the curator of 'PÒTOPRENS: The Urban Artists of Port-au-Prince' at Pioneer Works, NYC in 2018 and MOCA, Miami in 2019. Gordon is directing a feature-length documentary on Jacmel's Carnival for BBC's Arena, which will appear in 2022 and she will be exhibiting and curating at documenta fifteen, Kassel.