Underworld, Imago, The Devil – Updates and News
We love to share some exciting news with you, regarding new and upcoming titles.
Underworld by the Sepulcher Society 
Shipping update on the revised and expanded edition of Underworld (available for pre-order): The Cloth Hardcover Edition is expected at Theion's headquarters on March 31st, and all pre-orders will be shipped immediately. ATTENTION: There are currently only 3 Auric deluxe copies left to pre-order.
Reserve your copy now: Pre-order Underworld, 2nd Edition.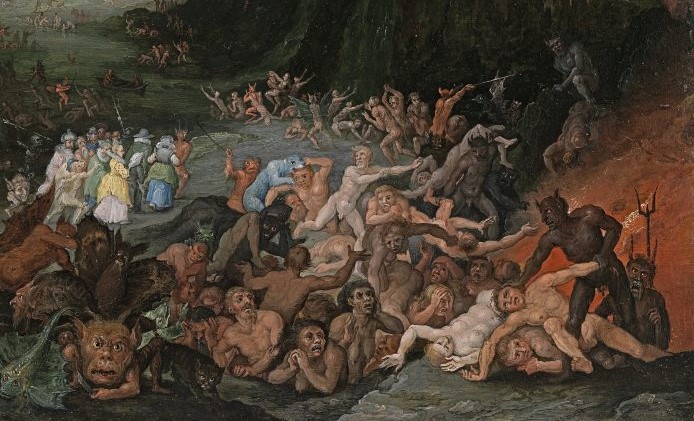 Imago by Robert Allen 
We are happy to announce that we will open pre-orders for Robert Allen's highly anticipated Imago. Body – Vision – Magick in early April. This work will feature a foreword by Richard Smoley and illustrations by Constance DuQuette. Robert is an occultist with more than fifty years of experience; furthermore, he is a published author on performance technique and visionary art practice, holds a degree in fine art, and is a former dancer, choreographer, physical theater artist, and director. All of his experience, especially also from teaching workshops and classes within his ongoing project Performance Movement Magick, informs his upcoming title with Theion, an initiatic study on images as magical symbols of transformation and the connected vision magick, which we will introduce in more detail over the next few weeks.
The Devil by Humberto Maggi 
Last but not least, we welcome Humberto Maggi to Theion Publishing. In early 2024, we aim to publish a revised and expanded English edition of his work on the Devil recently released in Portuguese under the title O Diabo.